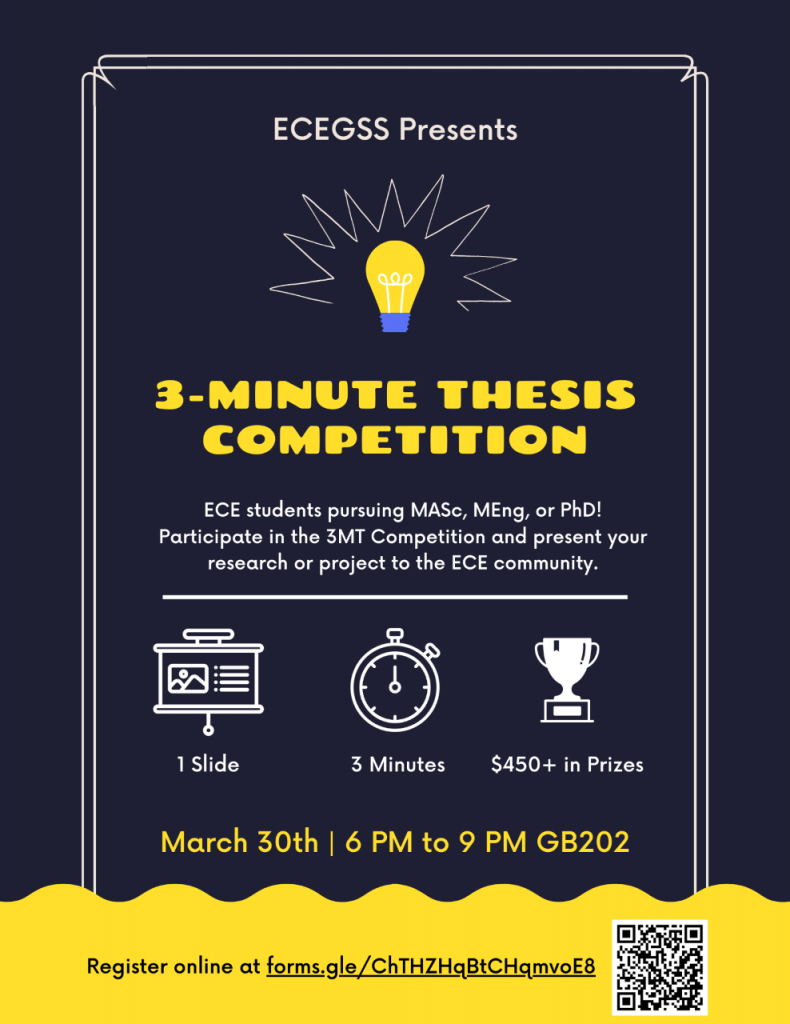 Here is your chance to share your research work/project with a wider audience. 
The ECEGSS is hosting the first-ever 3-Minute Thesis Competition that will challenge you to present your research work/project in just 3 minutes to fellow students, professors, and the wider ECE community. 

Not only will this competition help you improve your presentation skills, but it will also give you the chance to win recognition and great prizes 🏆🎁 for your work. Register now to participate in the 3-Minute Thesis Competition and share your work with everyone!
Here is the link to the registration form: https://forms.gle/ChTHZHqBtCHqmvoE8