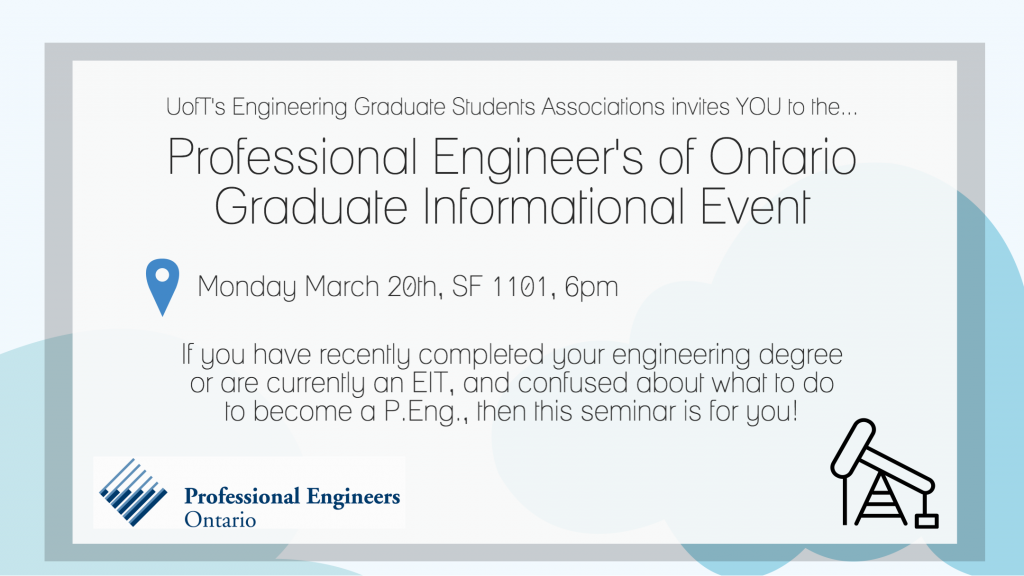 On Monday March 20th, a representative from Professional Engineers Ontario (PEO) will be coming to UofT to give an information session targeted towards graduate students in engineering. If you have recently completed an engineering degree or are currently an Engineer In Training, or are just confused about what to do to become a P.Eng., then this seminar is for you!
You will learn:
– What engineering experience PEO is looking for
– How engineering experience is evaluated by PEO
– How you can facilitate the evaluation process
– How to prepare your Experience Record
– What the PPE is
The event will be held in SF1101 at 6pm, all engineering graduate students are welcome. We hope to see you there!